Post by Ron Kulas on Oct 4, 2013 6:36:38 GMT -6
This is a review of the "Come Alive" Tails wagger device I bought to bring motion and realism to my deer decoy. Come alive is a WI based company that makes the deer tail wagger and a host of predator motion decoys. It turns out the company is only a few miles from my house. The package was delivered in 2 days and comes packaged well is a pretty small box.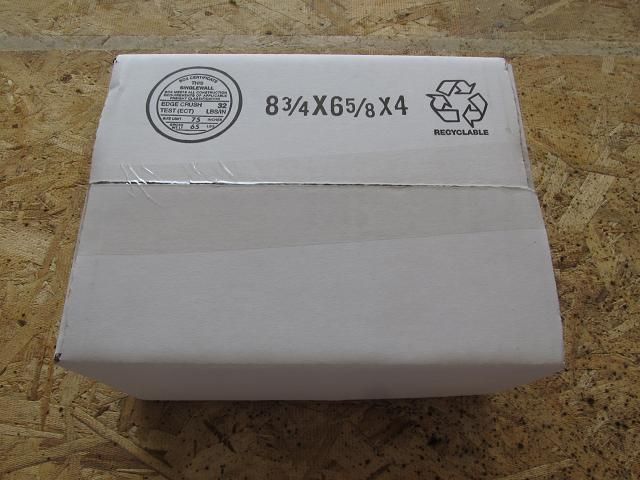 The open box.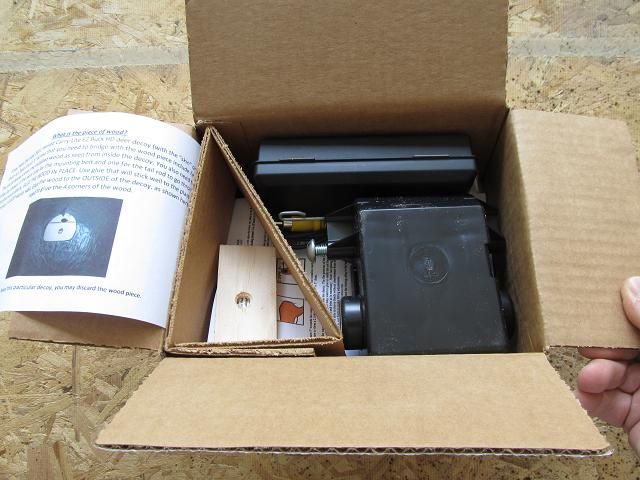 The box contained the motion unit, the power pack, two tails, instructions, and extra wire (should you bend the one suppled) and a spacer block (should your decoy require it) The unit will be powered by 4, C batteries (not supplied)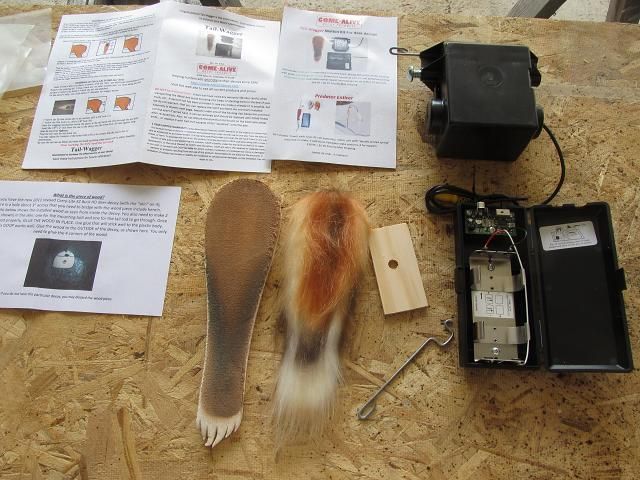 The instructions (very clear and well written) tell you to drill 2, 3/8 dia holes 1 inch apart. (the smaller, upper hole was one I put it earlier because I was going to use a wind activated tail and that is where I mounted the hook)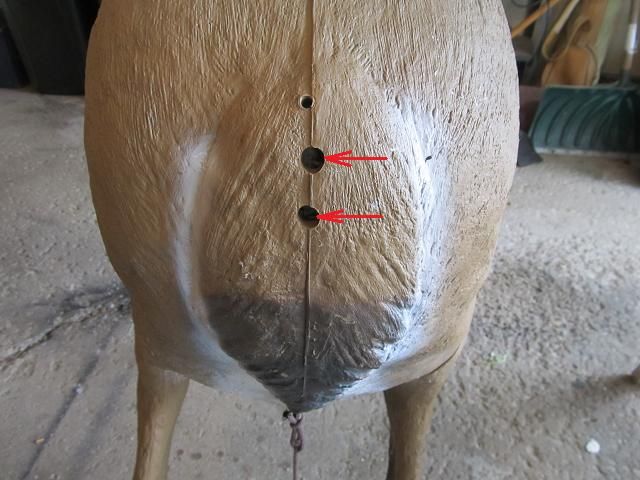 Here the motion unit is installed with a single large bolt that snugs the motion unit to the tail end of the decoy.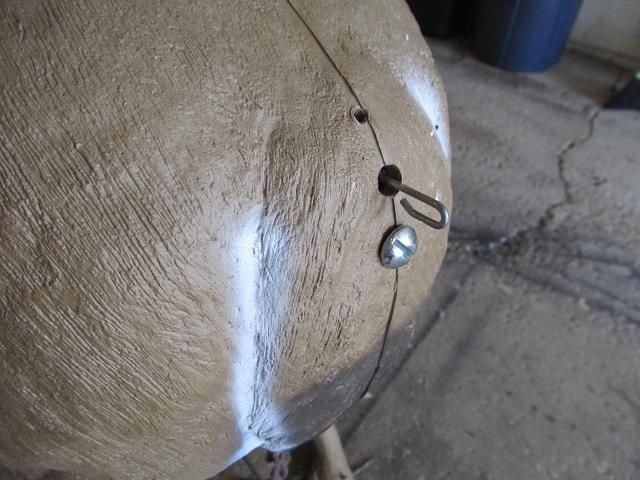 The instructions say to spray paint the entire rear of your decoy with white paint (prior pictures show the brown and white tail the decoy came with) This increases the contrast and visibility of the wagging tail.
Here is a video of the tail wagger on a bench wagging the faux fur tail. The unit make no noise whatsoever.
www.youtube.com/watch?v=JJ4dkpD5H14
Here is a video of the flexible/painted foam tail.
www.youtube.com/watch?v=4QIzW5T2uy0
A video of my homemade (tyveck and cloth) tail that will move in the breeze, pinned to the foam tail.
www.youtube.com/watch?v=9WtYL1urNzo
Here is a video of my homemade tail on the decoy while outside. There is only the slightest of breeze and you can see the additional motion the wind creates in addition to the wagging motion of the device.
www.youtube.com/watch?v=-t3bnC95J_w
Here is a video of the faux fur tail supplied with the unit.
www.youtube.com/watch?v=pwz8ae5cyfM
Video of a quartering view
www.youtube.com/watch?v=b2s20G_TgcQ
Another rear view video from a little further away.
www.youtube.com/watch?v=1pYKNJLfJtk
Im impressed with the unit. Its small, lightweight and seems robust enough for the rigors of the field. The company claims one set of batteries will last 200 hours which seems like longer than I will spend on stand decoying deer in any one season. Field trials start in about a week and I will follow up.
The unit cost $59 with shipping and handling and WI sales tax.
A video supplied by the folks at Come Alive.
www.youtube.com/watch?v=zQGB7n7Tk1A