Post by Ron Kulas on Jan 22, 2012 18:56:18 GMT -6
As I age (knocking on the door of 60) and as my Dad gets older (84 years young this year) and as I have been helping more and more new hunters get into the sport, comfort has been more of an issues to extend time on stand. I have several locations in funnels on farm land that would work well with an enclosed tower type blind since I have already had success year after year with ladder stands in those locations.
I plan to build some tower type blinds but would like to make them dual purpose stands that work for both gun and bow hunting. I scanned the web for ideas and designs that are commercially available. I quickly learned that manufactured blinds are very expensive (from $700 to $1,500 and that's just the blind without the wooden structure that gets it off the ground) So I set about designing my own.
My objectives were to have a stand that can be enclosed for really foul weather, that could seat 2 people comfortably, elevated at least 10 feet to the platform meaning a seated person's eye level would be about 14 feet off the ground, has horizontal windows for gun hunting and lower, vertical windows for bowhunting.
I then used a CAD design software to model the stand. Here is one of the early versions. It does not yet have the roof or door designed but I have since worked out those details.
The stands will be built from treated lumber but I want to build a prototype out of regular pine to work out the bugs and make improvements. Here is enough lumber to build the entire stand with the exception of the plywood and window materials.
I priced this amount of treated lumber at Home Depot and its around $250 and includes
4) 4 x 4 x 10 long
48) 2 x 4 x 8 long
6) 2 x 6 x 8 long
7) 2 x 4 x 10 long
The design has to be 76 year old friendly which is why there are more rungs that are closer together on the ladder than need be for strapping young folks. The internals of the box are 41 by 64 by 75 tall.
Here are some pictures of the prototype during construction. (I have already begun making changes from the CAD model. )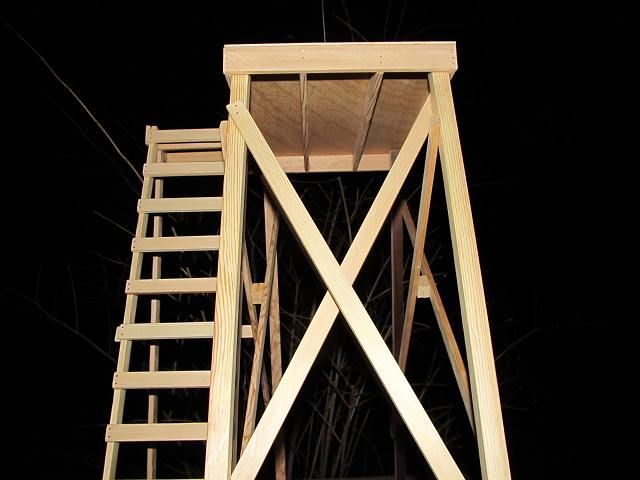 The walls being framed up.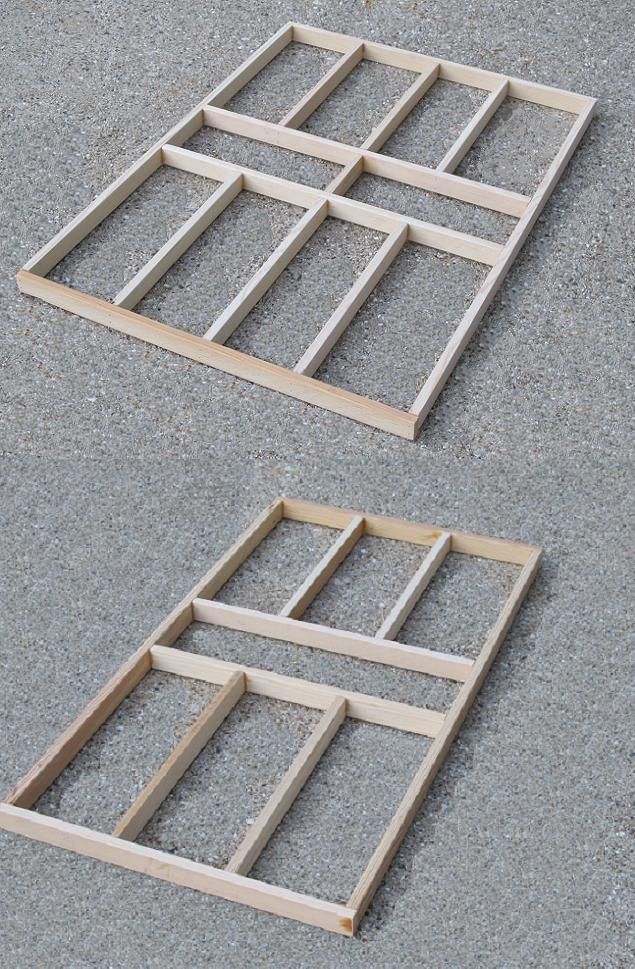 Here is a wall with the sheeting on and painted (I figured the inside of the blind should be dark like most pop-up blinds) The dotted lines indicate a potential location for bowhunting, vertical windows but I am reconsidering their locations at this point.
A few views of the framed up box.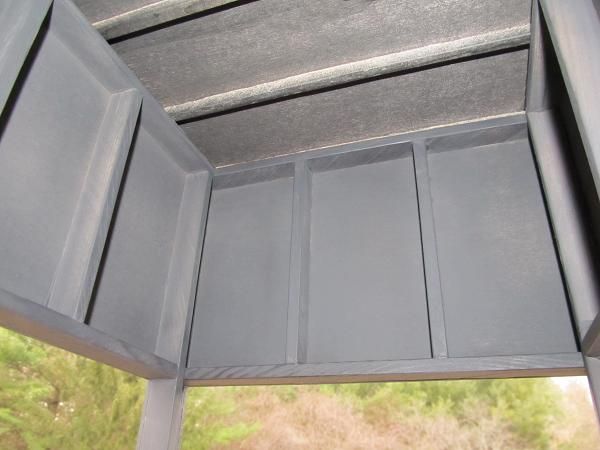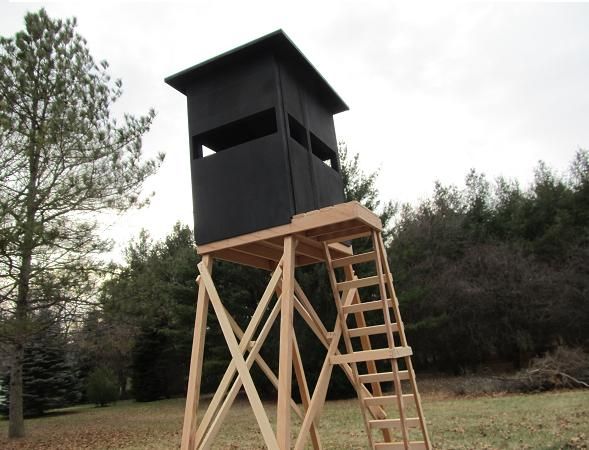 I think I need to make the porch larger and change the swing of the door. I also plan to install safety rails around the porch.
As long as I have a black stand, I will have to (during the firearms season) use a black gun. I dont have an all black bow or I would have used it for the picture.