Post by Ron Kulas on Jul 10, 2015 12:03:11 GMT -6
I enjoy making my own arrows. Ive been making them for about 35 years. While I enjoy compounds and recurves,, I also make my own longbows and my own broadheads to hunt with. Likewise I make my own cedar arrows. I took a few pictures of the last batch I am working on. This not the ONLY way to make arrows. Its just one way. There is more than one way to skin a cat and while I love cats, I can't eat a whole one by myself but I digress.
We save the wings from the birds we kill so we can make them fly again.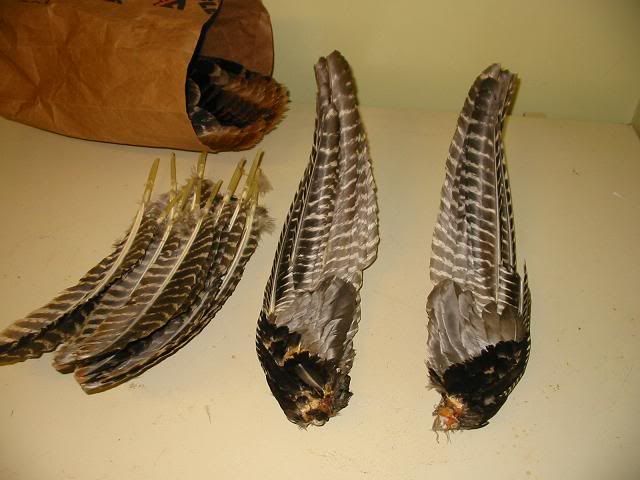 I like to use the primary feathers but I also use the secondary feathers if they seem fitting for the purpose.
I trim away both ends that are less than useful.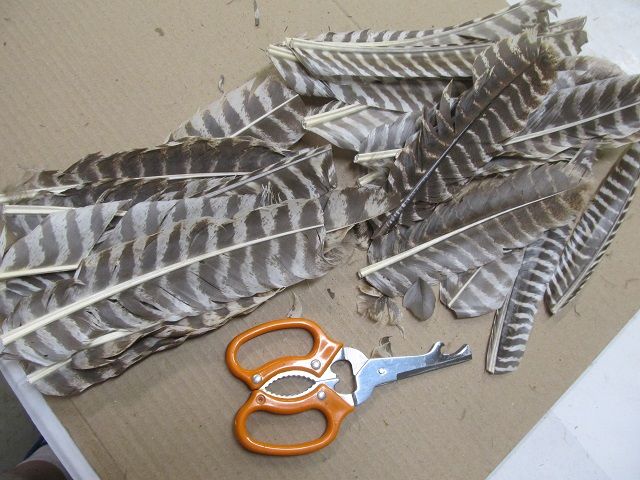 Turkeys are dirty, smelly, oily birds so the feathers need a bath in warm soapy water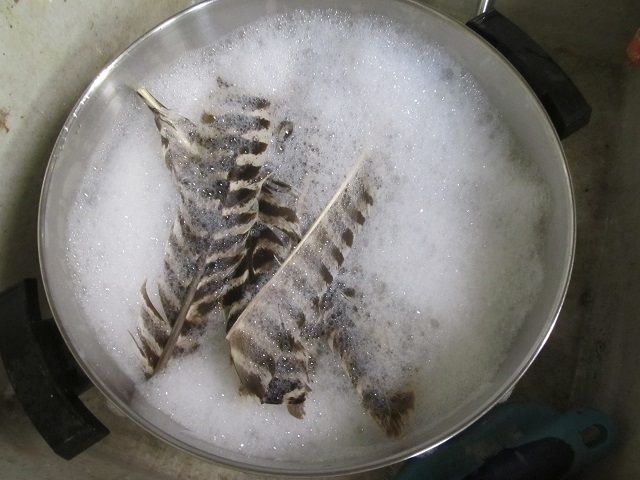 Even though this turkey died once, Its gonna get dyed again. This time red but sometimes green or yellow, etc. I use RIT dye, really hot water and a little vinegar.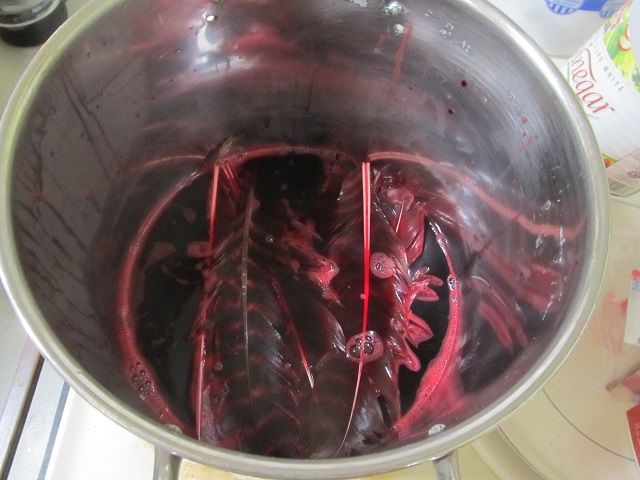 After a rinse and air drying.
Lots of folks use a razor knife to split their feathers and I have done it that way for years but I find a 14 tooth very thin bandsaw blade offers more control and is a bit easier/safer.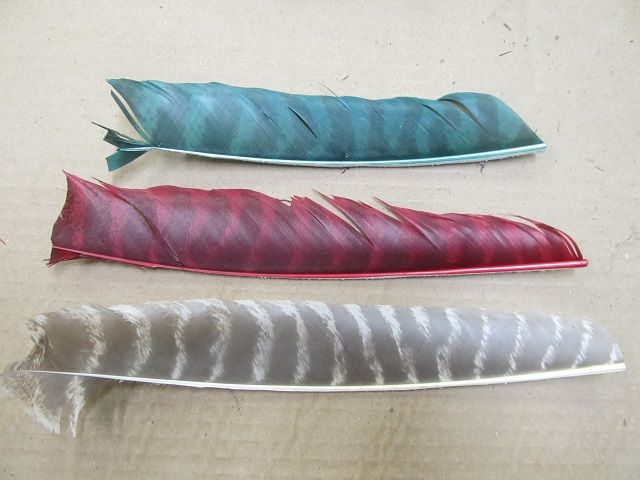 I fabricated a holder that allows me to grind/sand the base and sides of the feathers. Nothing fancy but it works.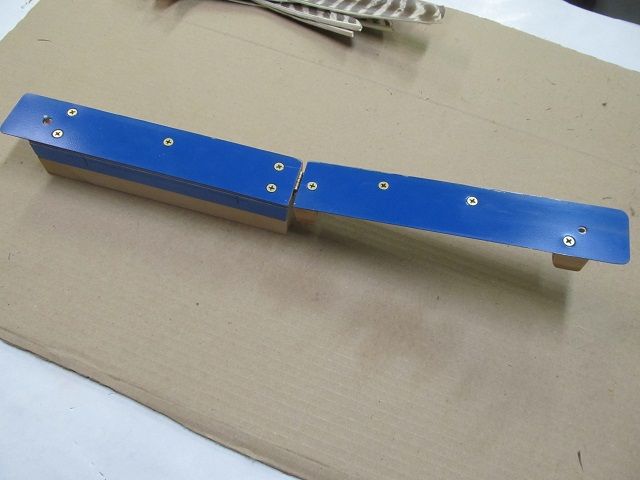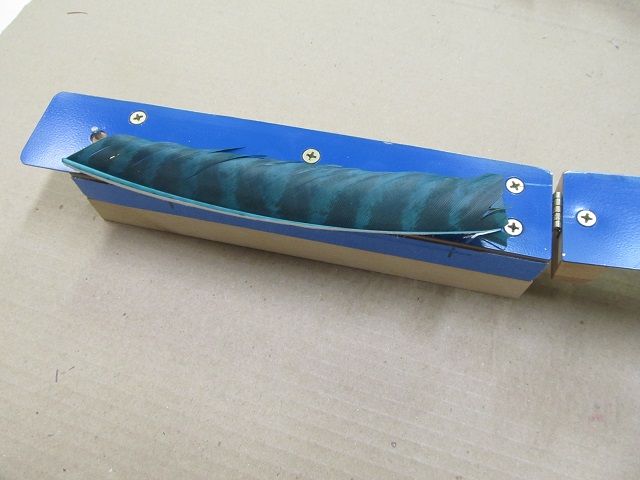 Then a trip on the drill press against a sanding drum with a wood spacer slightly larger in Diameter than the drum to allow for consistent spacing.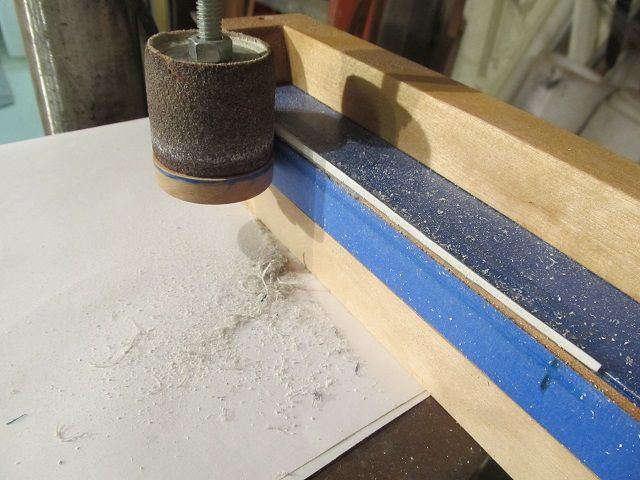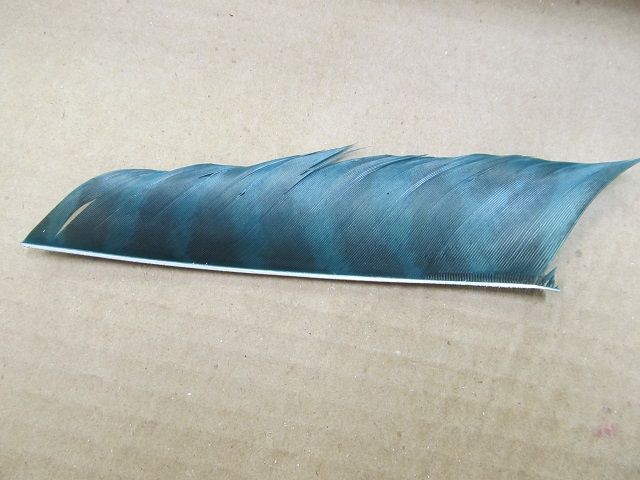 I don't chop my feather although that is a perfectly fine method to employ. I tend to burn my feathers either in advance of fletching using a simple clamp I made from office supplies and a red hot wire.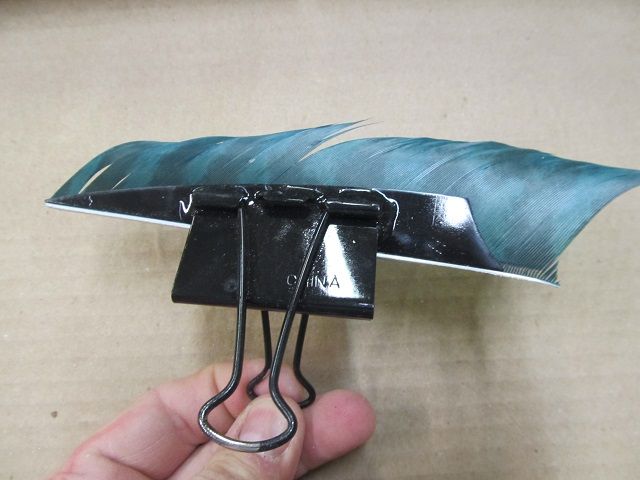 Or I burn them after fletching (also using a hot wire)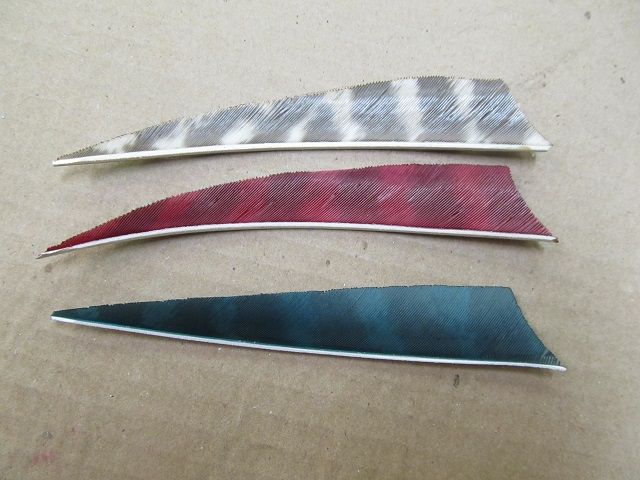 I like to dip and crest my cedars in colors that match the feathers.
I have a few fletching jigs that date back pretty far but for a bit more helical I use this newer Bohning jig.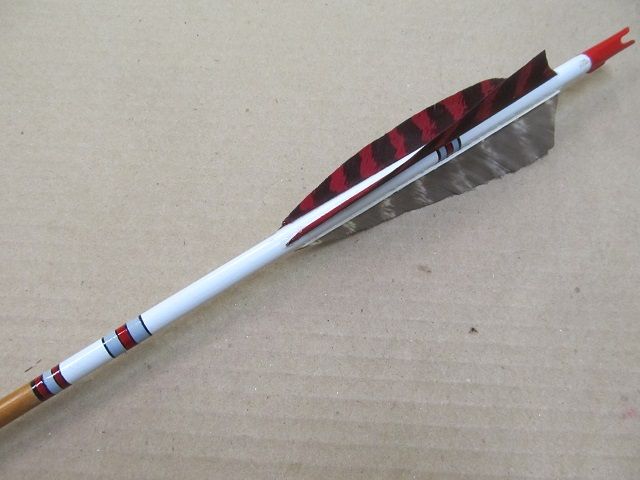 Here is another batch.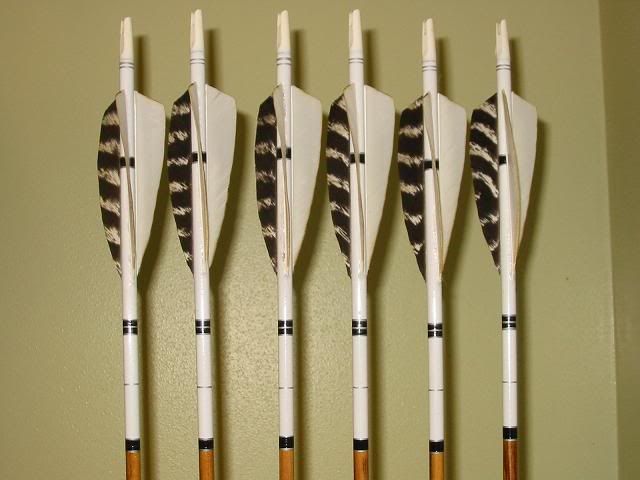 Couple that with a homemade broadhead and it makes for one very satisfying way to pass the time and a way to increase the level of satisfaction and accomplishment when you take game with a homemade bow and homemade arrows.